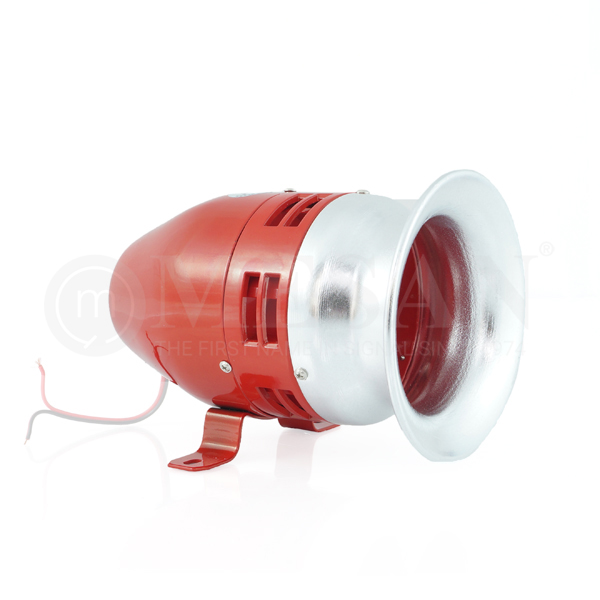 MS 390
It has a stainless metal body.
It is a low consumption, loud large size, excellent sounding motor siren.
The electrical connection is made from the plastic record on the back.
It must be enclosed in a panel in open areas.
It is recommended to operate in an emergency.
After working for 2 minutes, the electricity should be cut off automatically, otherwise the product will heat up and burn. A protection or time relay must be added to the circuit for this process. We recommend our electronic sirens for places that need to be operated for a longer period of time.
Serie
Motor Siren
Voltages
24VDC
24VAC
110VAC
220VAC
Mounting
Base Mount
Dimensions
215x132x145mm
Tone Type
Motor Siren
Volume
125dB (at source)
Protection Rate
IP44