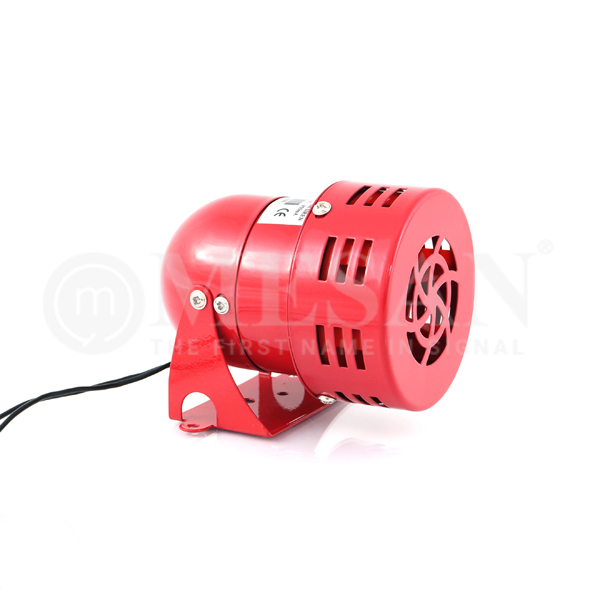 MS 190
It has a stainless metal body.
It is a low consumption, small size, excellent sounding motor siren.
The electrical connection is made from the plastic record on the back.
In open areas, protection must be put on it.
After working for 2 minutes, the electricity should be cut off automatically, otherwise the product will heat up and burn. A protection or time relay must be added to the circuit for this process. We recommend our electronic sirens for places that need to be operated for a longer period of time.
There are different voltage options.
Serie
Motor Siren
Voltages
12VDC
12VAC
24VAC
24VAC/DC
110VAC
220VAC
Mounting
Base Mount
Dimensions
83x82x75mm
Ton Type
Motor Siren
Volume
120dB (at Source)
Protection Rate
IP44