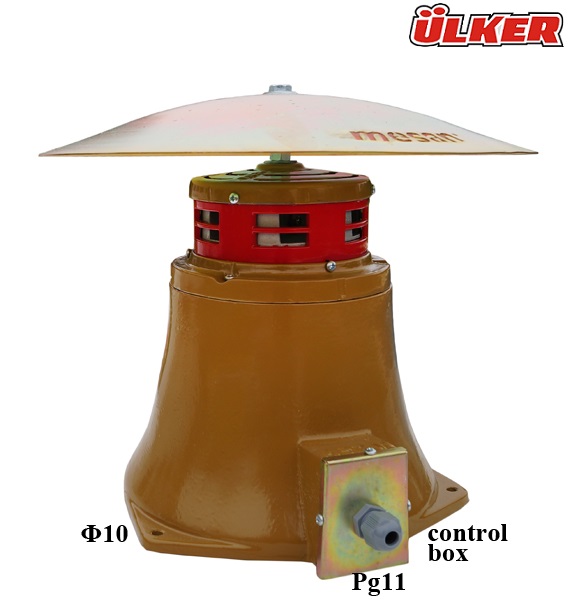 MS 490
Attention
Motor siren should not be load over 1-2 minutes otherwise it will burn.To prevent any damage ,fuse and circuit breaker must be used in circuit.
490 Industrial Motor Siren is mainly used in Various industrial environments,such as factory buildings,workshops,warehouses,mining industry,etc
The character of siren list as follow:
High frequency;900-1050Hz alarm sound very easy to distinguish between noise and the environment, clear, piercing and sharp.
Extensive application areas: automobiles, trains, ships, airports, ports, Crossing platform, silver floor, schools, hospitals, residential areas, shopping centers, warehouses, hotels, military units, factory construction, mining, sluice, and other places.
Strong compatibility; With smoke detectors, gas sensors, infrared sensors, liquid level sensors, timer, anti-theft alarm system, such as the various-connected sensors can also be used alone, which is different from other alarm signals in the high-frequency sound alarm sound source.
installation forms: vertical.
Serie
Gold Motor Siren
Voltages
24VDC
110VAC
220VAC
Mounting
Base Mount
Dimensions
160x400x420mm
Tone Type
Motor Siren
Volume
120dB
Protection Rate
IP44